The White Queen burns.
2. Q-g4 ……………….. 2. QBxg4Q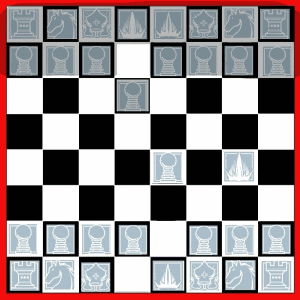 And disaster he got.

The Queen's movement up the field exposed her people to the full brunt of the Black army Shaman who attacked without hesitation. The Queen and her charges disappeared in burst of flame and dark smoke.

The White army could only look on in horror as the Shaman incinerated the unprepared Queen's forces and their screams could be heard all the way back to the King's battle tents.

They all knew now the capabilities of the Black army.